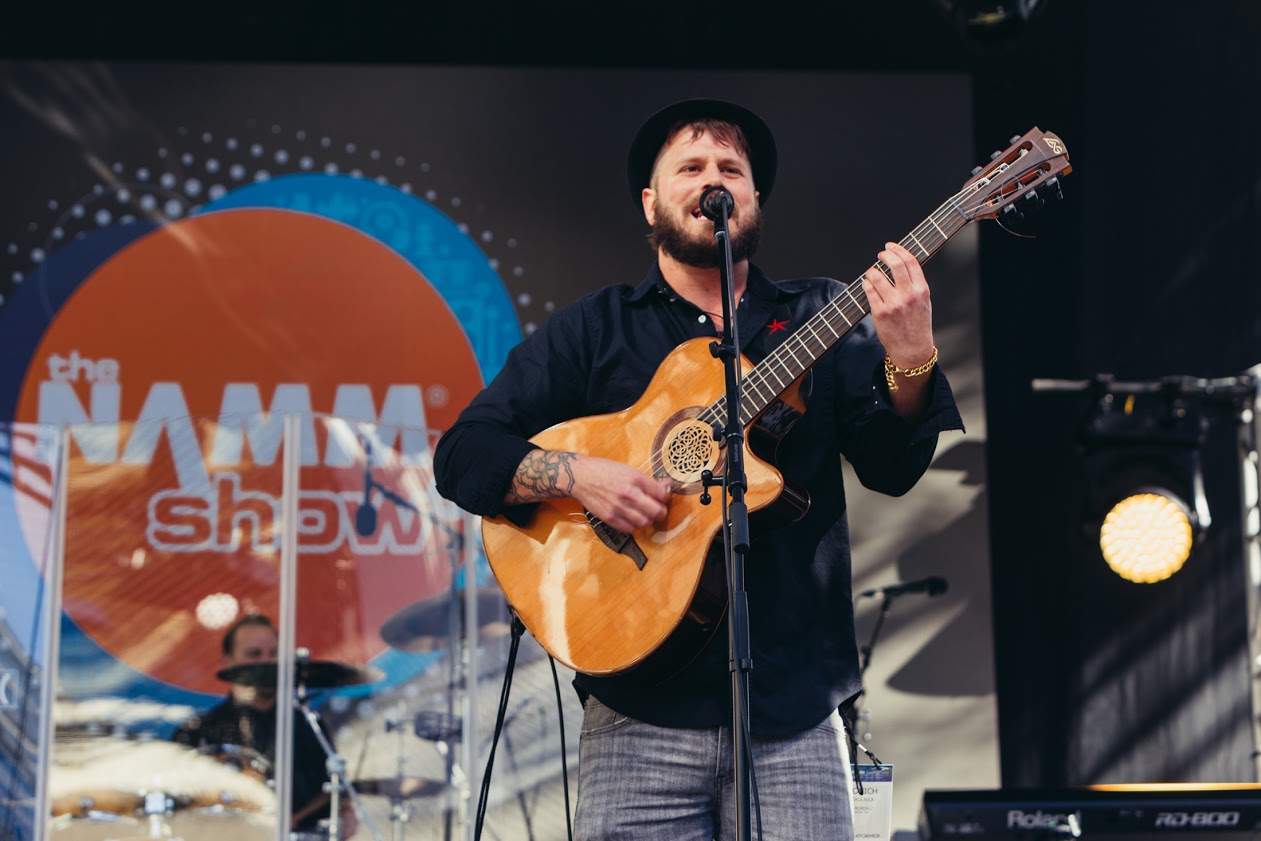 JAKOVICH
Resume
Nationality : Ukranian
City : San Diego
Band : QUEL BORDEL!
Genres : Punk
Instruments : Guitar
Site : quel-bordel.com
Highlights
''I love my Lag

Tramontane

guitar – the action and tone are fantastic, the feel is extraordinary likewise I enjoy the extra mobility allowed by the cutaway and the stylish tuning knobs... Not to mention the general

aesthetic

appeal – she is a real beauty and plays just as nice as she looks...
Jake

Skolnick

, The Plastic Revolution''

Fresh off the heals off an international tour with French sensation

BandapArt

-- The Plastic Revolution has had a busy few years. Hailing from San Diego,

TPR

(as they are affectionately called in their hometown) has been touring consistently since June 2011 to promote the release of their sophomore album Postmodern Medicine. Several regional, national, and international tours later the band is now back in San Diego and working on a new record -- slated for release in 2013. Over the last few years, the band has worked hard to maintain artistic integrity and be active in charity shows. In 2009 they became endorsed by

Audix

Microphones, Tsunami Cables,

Spaun

Drums, and Saints Row Custom Cases later by SIT Strings, Steve Clayton picks and accessories, WB Gear and Lag Guitars.


Likewise the band has maintained an active profile gigging ever since. Although coming from a So-Cal

elecro-pop-punk

background,

TPR

delivers a high energy rock show - enjoyable to all real music fans (as evidenced by their international touring schedule). Earlier this year

TPR

played a

soldout

show in Portland opening for

Dilana

(

Rockstar

Supernova) and headlined at

UC

Davis' Picnic Day on the East Quad (for over 5,000 people). Last summer

TPR

played an acoustic tour with 8 dates in France (playing such festivals as

Festa'Zik

in Les Aires w/ over 1,000 people, and playing with bands Mega Volts and Highway) and they just got back from a headlining tour with

BandapArt

. Their latest record just won independent album of the year from

Ladylake

music awards and is heating up with buzz from indie blogs all over.